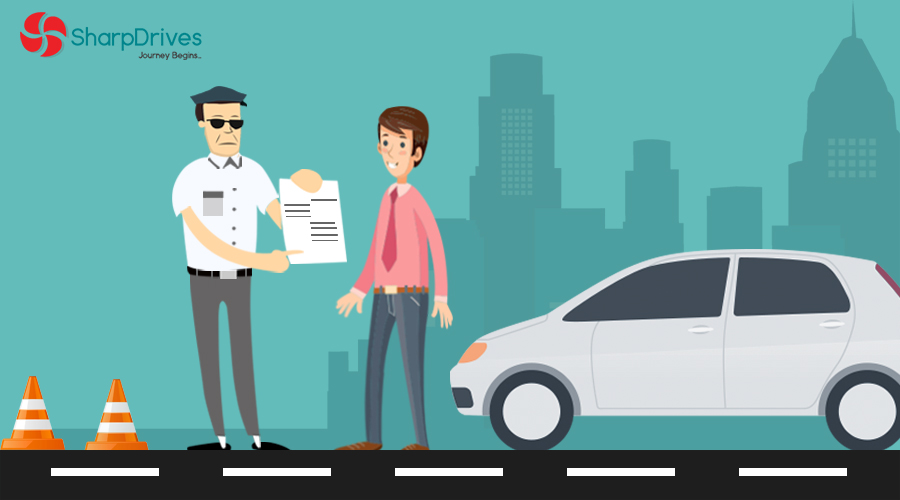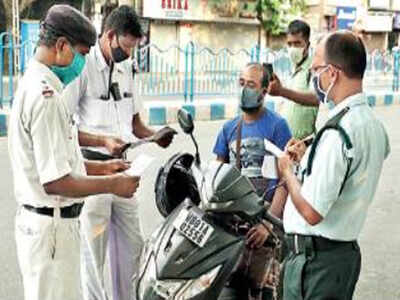 Bikes and private cars constitute over 95% of the violationsKOLKATA: Each enhanced restriction weekend is ending up to be worse than the last with the number of vehicle owners flouting the norms growing at a steady pace. Now in its third weekend, police sources said the number of seizure and challan of vehicles have gone up three times compared to the two weekends in May.
According to cops, bikes and private cars alone have constituted over 95% of the violations. "This weekend stands out from the rest as we have seized more than 45% more vehicles than last weekend. More importantly, we have seized more vehicles in the evening than in the morning," said an officer at Lalbazar. Of the 18,756 vehicles seized so far, almost 60% of seizures have taken place on weekends," said a source.
In the May 21-23 weekend, 2,403 vehicles were seized. The seizures stood at 979 (Friday), 923 (Saturday) and 501 (Sunday). The next weekend (May 28-30), 406 vehicles were seized on Friday, 1158 on Saturday and 1,034 on Sunday — taking the total count to 2,598. This weekend (June 4-6), 7,872 vehicles were seized — 4,895 on Friday, 1,687 on Saturday and and 1,590 on Sunday. That is almost three times the seizures made in the earlier two weekends.
"The numbers keep rising through the day at nakas in Ultadanga or those at Howrah bridge. Incidentally, people trying to come to the city all through the day is higher than on weekdays when the pressure of people entering the city is confined to a few specific hours in the morning. Hence, for cops at nakas, the checks are intense all through the day. We also carry out special checks at unannounced locations, which add up to the numbers," explained an officer.
DC (Traffic) Arijit Sinha said they had now asked cops to carry out random checks even if they carry documents to ascertain no one was taking undue advantage of their ID cards. "The checks are happening across the day and hence the high numbers," he said.
The trend is almost similar if one looks at the total number of mask violations. "We were having an average of 150-170 people being challaned daily in the first two weeks of enhanced restrictions for not wearing masks properly. The past two days have seen these numbers shoot up to around 220-235," explained the officer.
"We have prosecuted hundreds of people and motorists under CrPC 200 in the past week, around the same time that violations began to rise. However, the past two days have been especially worrying. We will send our recommendations to courts where their fate will be decided," said an officer from a south Kolkata police station.