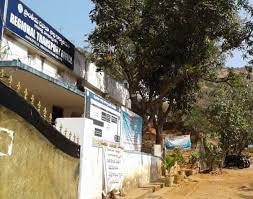 Picture for representational purpose only.CHENNAI: Residents in the city have requested the state government to increase the number of slots available to get driving licences (DLs) and learners' licences (LLRs) at Regional Transport Offices (RTOs).
At present, RTOs are allowed to process only 30 DL and LLR applications a day while the demand is much higher. As a result, online slots in most RTOs in the city and its suburbs have been booked till the first week of July.
People at Tondiarpet (RTO code: TN 03), Kolathur (TN 05) or KK Nagar (TN 09) can apply for a fresh LLR only on July 10. All LLR slots for those at Virugambakkam (TN 10) and Tambaram (TN 11) are full till July 8.
For residents of Mandaveli (TN 06), Ambattur (TN 13) and Meenambakkam (TN 22), LLR slots were available only for the next one week and none available on Sunday.
The situation of DL applicants is more or less the same. Parivahan, the Union government site through which these bookings can be made, provides a special quota for DL applicants whose LLR validity is nearing completion. "But this option seldom works," said K Senthil of Koyambedu.
A senior transport department official said there was no need to panic when it comes to renewal as the government has extended the validity of all motor-vehicle related documents till September 30.
The restrictions in the number of slots have been made to reduce infection spread as many RTO staff too have been affected in the second wave of Covid-19. Any change in this has been made by the government as it is a policy matter, he said, requesting anonymity.
Residents also complain about frequent technical glitches in the Parivahan site. Admitting such complaints, transport minister S Rajakannapan attributed it to mismanagement by the previous AIADMK government and has promised steps to rectify them soon. "Also, action will be taken against brokers and other illegal intermediaries," he said.