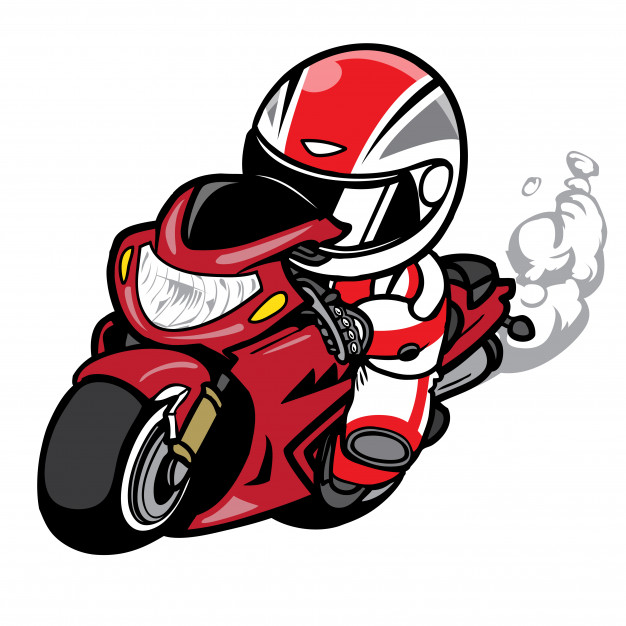 So, for our fellow riders who are planning long-distance rides in the daunting heat and never ending sunshine, here is a list of the preparations you should do before planning a long distance ride in the summer.
June 19, 2021 • 3 min read
Riding a bike is usually a fun and relaxing affair. Summer is the perfect weather to get your bike out and go for a long ride on a distant location. But it can be quite irritating and troublesome as the weather can get harsh during afternoons. The heat can take a toll on rider's health due to dehydration, sun-burn, and more. So, here are some handy pointers to keep you cool while riding.
Carry plenty of water
The most important factor about riding under the hot sun is to always carry water bottles. During summers, the body tends to sweat a lot to cool itself down. Drinking water often can protect you from exhaustion. If you feel uneasy during riding, pull over your motorbike, rehydrate yourself.
Cover up
We know riding with full gear on a sweaty day can be extremely annoying, but exposing your skin to the sun for a long period will not leave you with sunburns but also accelerate dehydration. Wear full sleeves shirts, pants, gloves to protect your fingers and palms, and don't forget to hear your helmet.
Take enough breaks
Every rider wants to crunch as many miles as fast as possible. But, take a break every 100km or so if possible. Riding with a fatigued mind and body is a recipe for disaster as it compromises your judgment and reaction times. Short breaks will refresh your mind.
Check the condition of tyres
Maintaining and checking your tyre pressure before each ride is of utmost importance. To avoid unwanted punctures, make sure your tyre is inflated to the recommended tyre pressure and the tread is fine. Try filling nitrogen, as it doesn't increase the tyre pressure nor decrease it.
Carry tool kit and spare parts
Always carry the tool kit with some of the important spare parts like spark plugs and fuses. The tool kit must have all vital tools including sparkplug wrench, wrenches of all sizes, and tyre puncture repair kit. However, the tubeless tyres are now a common site, which is comparatively easier to repair but even tubed tyres can also be dealt with care. If you are riding with tubed tyres then carry a spare tube which you can change yourself in case of emergency.
Watch out for melting tar
Well, this is one instruction that you should always follow. Be careful while riding in the ghats or twisty roads as the road expands and tarmac melts during the summers, leaving slippery and sticky tar patches on the road causing bikes to skid.
Wear a full-face helmet along a clear visor
Most of the helmets have vents. Don't forget to open them before the ride. You can open the visor at low speeds or when you are crawling through traffic. But, at high speeds, it is suggested to keep it closed to protect the face from flying debris as well as dust.
Wear a summer jacket
Chose your riding gear carefully. Mesh jackets allow maximum airflow as compared to leather and textile jackets. If you have a textile jacket then open all the ventilation zips. They're well ventilated and keep you cool. It is advisable to avoid wearing leather jackets in the summer.
Follow 12-3 rule
The 12-3 rule means the period between 12 noon-3pm. This is the hottest period of the day when the sun is directly over our heads and it's advisable to stay indoors. During summers, you can go on your rides early in the morning or in the evening. Early morning/late afternoon rides have more benefits as compared to sweat it out in the afternoon sun.
Get your bike serviced and properly checked
You don't want your bike to interrupt in the mid of nowhere leaving you to face the heat all by yourself. Check all the bolts and nuts are fastened and most importantly, your bike chain is properly lubricated and cleaned.